Improving Your Home With a Custom Kitchen Island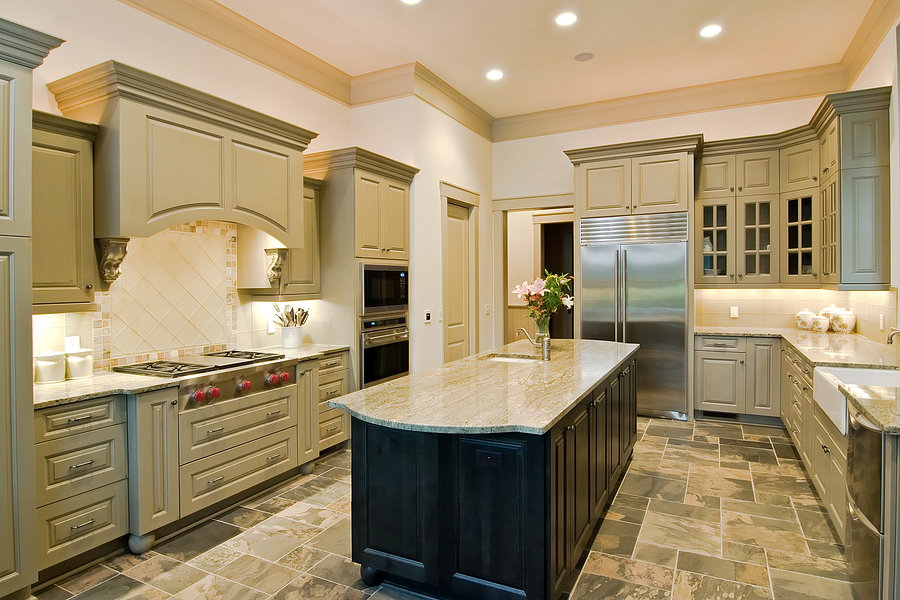 If you have an open kitchen, you may want to consider adding a custom kitchen island to the room. There are numerous perks with this type of design choice and the single structure can completely transform the look, feel, and flow of your kitchen.
Add More Counter Space
Whether you're washing dishes, preparing a meal, or sorting through paperwork, extra counter space can make everything easier and less crowded while cutting down on clutter. A custom kitchen island can help you add some additional surface area, whether you use it as prep space or as a table surface for mealtime.
Make the Most of Wasted Floor Space
While a large, spacious kitchen can feel luxurious, all of the extra floor space can be a bit of a waste. An island helps you make the most of every inch so you can maximize the functionality of the room.
Enjoy a More Custom Design
A kitchen island instantly creates a more customized look in your home. It's a great way to help your kitchen look more expensive and luxurious without a lot of effort or cost. It's also a simple addition that can transform the space into a room that truly meets your needs.
Add or Update Your Appliances and Fixtures
Do you want to add a dishwasher, but you're out of wall space? Maybe you want to upgrade to a larger appliance but can't make it fit with your current design. An island can give you the space to add or update appliances and fixtures without overhauling the structure of your home.
Increase Your Kitchen Storage
Are you struggling to find room for your dishes, utensils, pots, and pans? When you add a custom kitchen island, you can choose the size and number of drawers and cabinets so you have all the storage you need to maintain a tidy and organized kitchen.
With so many benefits to enjoy, it's easy to see why a custom kitchen island is a great way to improve your home. Talk with a kitchen expert today to get started on the perfect design for your space.