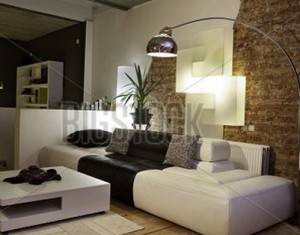 If you are looking for a way to expand your living area, without adding on to a home, your basement might hold the answer. Basement remodeling can be among the most cost-effective measures to get more out of your home, especially if your basement is just being used for storage. With a few important precepts to keep in mind, unlocking the potential of your basement can provide ample rewards.
First of all, when considering a basement project, look for a contractor who knows what he or she is doing. A good contractor can provide you with ideas you might not have considered. Of course, take some time vetting and comparing contractors, and make sure they have all of the necessary licensing and insurance in place. By taking multiple bids, you also stand a better chance of getting a great price. Mostly, though, look for a contractor that can transform your basement into a wonderful space, whether it is another bedroom or bathroom or an entertainment area.
For the success of your basement remodeling project, you should come up with a plan. What do you wish to accomplish? Do you have elderly parents that you want to take care of? In that case, you will want to install a user-friendly bathroom, a comfortable bedroom and other amenities. Perhaps your children need more room and you want to create an entertainment area with modern technology. Whatever your needs, it is best to go into the project with a good plan.
After you have spent the time and money to develop a nice space, the last thing you want is for water to ruin everything. Always make sure you have adequate waterproofing in place.
A basement remodeling project can be an affordable solution to the need for more space. With the right contractor, you can transform your basement into whatever fits your needs.